Owning a home is one of the most rewarding things you can do. It generally is less expensive than renting and there is a chance for a huge financial gain in the future. In America the single biggest investment most of us make is in our homes. It is exactly that, an investment and it will become a vital part of your life and provide stability for you and your family into retirement.
Buying your first home is very exciting but it can also be a bit scary. This is normal. A good Realtor will take the anxiety out of the process and make it fun.
There are many programs out there that allow you get down payment assistance, great interest rate, great prices and even assistance to remodel your new home. Most programs are geared to the mid to low income buyers but you don't need to be in that category to get into some of these programs. Do yourself a favor and review this information then call us and ask your Realtor the specific questions to get started.
LINKS TO SOME DOWN PAYMENT ASSITANCE PROGRAMS

NSP Programs: Orange, Osceola, Lake, Seminole, Polk
SHIP Programs: Osceola, Lake, Orange, Polk, Seminole
USDA loans: Florida
-Osceola county Assistance SHIP $10,000 407-343-3105
-Orange County Down Payment Assistance DPAP $10,000 407-836-4240
-Orlando Down Payment Assistance Program DAP $10,000 407-246-2708
-Keystone Challenge Fund Inc State Housing Initiatives Partnership Program (SHIP) $29,291 863-682-1023
-Osceola County St. Cloud Deer Creek Subdivision Affordable Housing Program (AHP) $25,000 850-488-4197
-Osceola County St. Cloud Deer Creek Subdivision HOME Ownership Program (HOME) $25,000 850-488-4197
-Winter Haven Keystone Challenge Fund Inc State Housing Initiatives Partnership Program (SHIP) $30,791 863-682-1024
-Lakeland Keystone Challenge Fund Inc State Housing Initiatives Partnership Program (SHIP) $30,791 863-682-1024
Of course you don't need to use any programs and can buy your first however you want and there are many ways to buy it. All loans have their own advantages and disadvantages and the only way to know for sure is to call us and ask what would be the best option for you.
Good options for getting great value on a home. They aren't the only way; however, there are some excellent homes that are being sold by individuals with no pressure to sell. Check with your Realtor and they can certainly find you the best deal.
1. Buying a HUD home.
2. Buying homes involved in first time home buyer programs.
3. Buy Bank Owned/REO or short sale homes.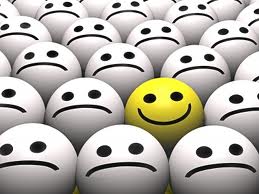 Stand out in the crowd and experience home ownership!
1-855-696-8667
Preparing to buy your first home:
If possible get a copy of your credit report. Your lender will pull your credit when you apply for a loan and instruct you further at that time. Knowing your score prior to meeting a lender or shopping for a home will allow you begin repairing any dings you may have.
Get as much revolving debt paid off as soon as possible. Revolving debt is incurred by using your credit card. Revolving debt isn't necessary a bad type of debt if used properly. Always pay it off each month and this will have a positive effect to your credit score.
If you have a bunch of open credit lines or credit cards this will have a negative effect on your credit even if you never use them. Lenders will view it as how much debt could this borrower pile up and how fast. Lenders are investing in you. Your mortgage is part of their investment portfolio and they treat it as so. The more credit you have available to you the higher risk you become.
Decide what you can afford and set aside money in anticipation of buying. Event with down payment assistance you will need to have some cash available. There is not loan that will not require something from you.
Set aside additional money for moving and preparing your new home. There is money that will have to be spent to get into your new home, such as, deposits for utilities, phone, cable, etc.... There may be a need to hire help to move, if so, set aside funds to cover this.
Decide where you want to live. There are many factors involved in choosing a location. An obvious concern is how close is the home to your work and shopping. Some other criteria are; entertainment, health of the neighborhood and region, future growth, present and future economic stability, access to major roads, and access to airports to name a few. If you choose an area that doesn't meet all your needs you will find yourself looking for a new home and lose the benefit of participating in any first time home buyer program.
Gather financial documents that lenders will require for your loan package. Things like your W2s, two to three years of tax returns, personal balance sheet, and profit and loss statements for any businesses you may own. This list does not include all things a lender will need and will depend on income and type of loan you are applying for.
Now lets get started on the road to home ownership!